Society for Folk Arts Preservation, Inc.

Projects
| Welcome | Statement | Projects | Sample Photos | Our Founders |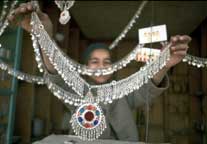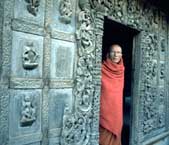 A SENSE OF BEAUTY
An hour-long multimedia slide presentation on the traditional crafts and craftsworkers of Asia was produced with the assistance of a grant from the National Endowment for the Humanities, Four projectors simultaneously present objects and people in their environments. Views become a comparison of patterns, styles and forms.

"India" portrays the people and their art, from tribal and temple art to craft traditions and everyday lives simple forms. "South East Asia" centers on Afghanistan, Nepal, Burma, Thailand, Indonesia and Hong Kong. Included are shadow puppets, temple offerings, toys, local packaging, and objects. "Japan" shows the contrast and blending of contemporary and traditional life. The folk arts (or Mingei) of Japan included are fabrics, toys, paper and ceramics. The people range from simple craftspeople to three "Living" National Treasures--- Hamada Shojii, Japans most famous folk potter and his student Tatsuzo Shimaoka, and Serizowa Keisuke of Tokyo master stencil cutter, printer and textile designer. Portray the human need to create and communicate.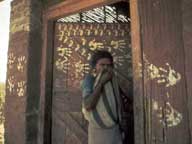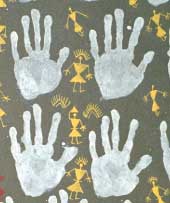 Ritual Wall Paintings of Warli Women of Maharashtra, India
What, why and when did Stone Age artists paint? In India today, tribal women near Bombay paint ritual pictures on the walls of their homes in a manner and style reminiscent of the early rock paintings, more than 35,000 years old. By understanding these paintings, we may be led to a place where prehistory and the origins of art and perception are revealed. Portions of this exhibition, a collaboration between Kalika Stern and Dr. Erika Moser, have been exhibited at a Visual Anthropology Conference at Temple University and shown at numerous universities and museums, including the NY and LA Museums of Natural History and the University of New Mexico.
"A Catskill Sukkah 5759"
This 30-minute video was partially funded with a grant from the Delaware Valley Arts Alliance and NYS Council on the Arts. In the mountains in Sullivan County, NY, an area formerly known as the "Borsht Belt", the folk arts of the decoration of the Sukkah are documented. (A sukkah is a temporary outdoor dwelling built and decorated by Jewish people during the autumn harvest festival of Sukkoth.)

Awaiting publication:
The Living Arts and Crafts Traditions of Asia
A photographic book showing Asian craft traditions and the artisans who make them in their environments. Mainly Japan, Korea, Hong Kong, Indonesia, Burma, Nepal, India, Afghanistan. The photographs were funded under a grant from the U.S. National Endowment for the Humanities.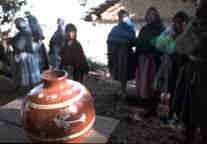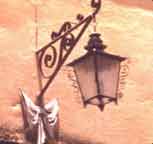 The Living Arts and Crafts Traditions of Mexico.
A Photographic Book showing Mexican craft traditions in their environments and the artisans who make them. Textiles include weaving, embroidery, wrought iron, tile work, ceramics, fantasy figures, toys, straw and garden designs.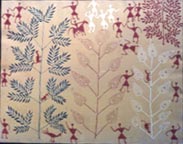 Working Towards Our Goal: "Art as Spirit".
We are working with a number of filmmakers to realize our goal, a proposal for an eventual TV series entitled "Art as Spirit". This series will explore the essence of the human mind and soul through cultural and aesthetic behavior. Its distinctive approach lies in its global comparisons, creating an understanding of non verbal symbols as expression, communication and thought process.
(this material is registered with the Writers Guild of America, East).
E-mail: info@societyforfolkarts.com Phone: 845 . 436 . 7314
| Welcome | Statement | Projects | Sample Photos | Our Founders |

| Weblinks |
---
All photography and written material copyright 2008 Kalika Stern and The Society for Folk Arts Preservation Inc.,
and may not be reproduced in any manner whatsoever, without prior written consent.